Lookie, Tsukasa and Miyuki Nendoroids!  These are the Comptiq versions which were released earlier this month.  The Comptiq versions were only available by order through the Comptiq magazine so I had to go through a third party to get these pre-ordered last fall.  Got a pretty good deal on them too since I did order them so early.  They can still be found on YJA and Ebay just for an extra premium.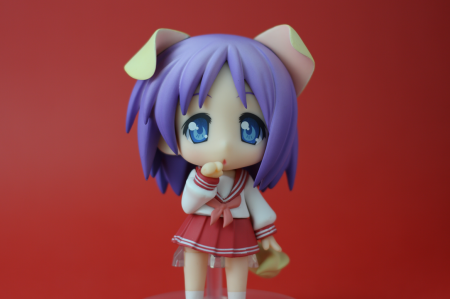 Like the previously released Konata and Kagami Comptiq Nendoroids, Tsukasa and Miyuki come with their "animal mode" accessories which are only available in the Comptiq versions.  Tsukasa has her inu mimi and Miyuki with gyuu (cow) mimi.  Oh, and the tails :)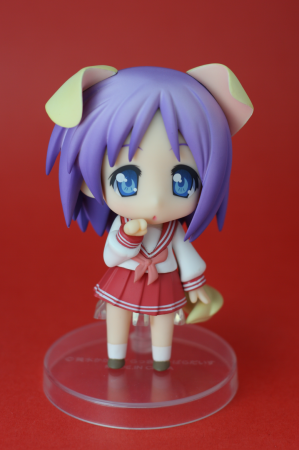 Notice the dog tail ;)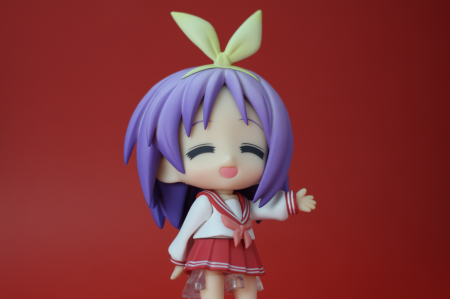 Alternate face and hair.  Super sized Tsukasa ribbon xD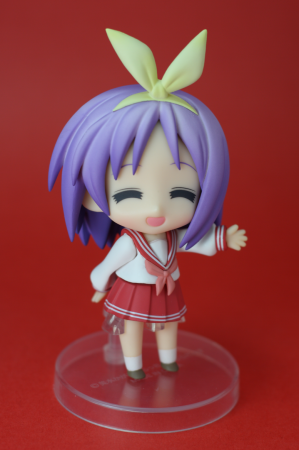 Tsukasa is pretty cute :D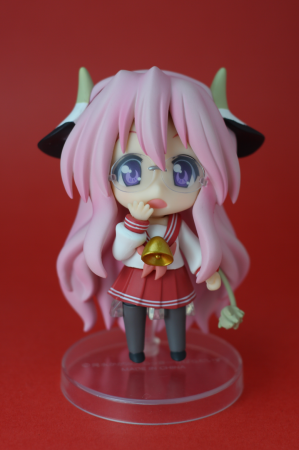 Miyuki, cow version!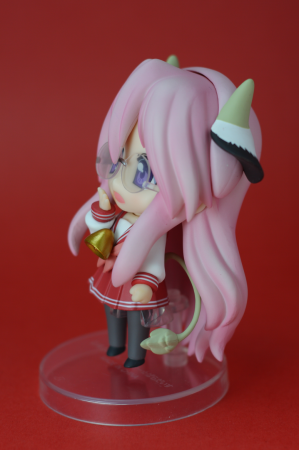 Her tail was a bit more delicate than Tsukasa's and kept falling off >_<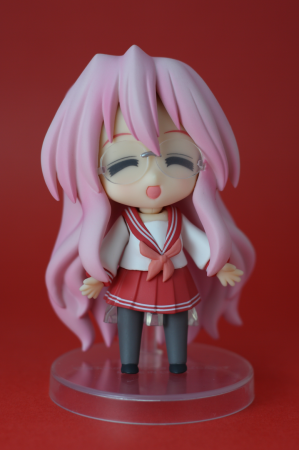 Moe megane version
And that's Tsukasa and Miyuki.  Now I just need to get Konata.  I've been looking for a decent priced one for several months now but may just have to bite the bullet on the high costs :-/
And here's a short omake…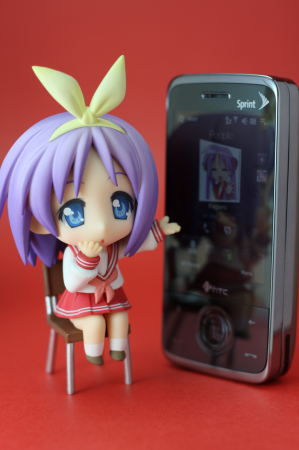 つかさ: もしもし。あー、お姉さん!どこですか?いっしょうに買い物に行きませんか?
かがみ: はい、はい。
つかさ:じゃあ、駅の前に会いましょう。
15分後で…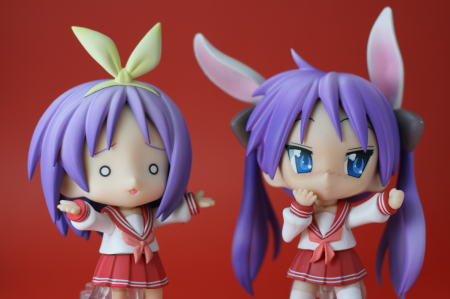 つかさ: 何、その耳!?
かがみ:こなたのバカ!
終わり