I've got a stockpile of doujinshi that I need to post about. Unfortunately, I just haven't gotten around to it (I get distracted and it's not a high priority). Since comiket74 just finished up and I've got another group of doujinshi heading my way, I figured now would be a good time to clear up the queue a bit.
I'm starting with three doujinshi from varying sources and release dates. I plan on doing some artist focused reviews in the near future expect some POP, WNB, and Dmyo reviews soon :-) As usual, I have scanned sample images from each release.
Pretty Girl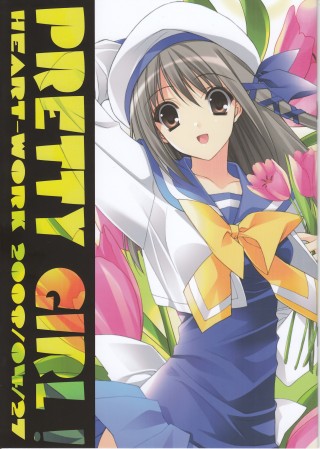 First up in this collection of doujinshi is Pretty Girl by the circle Heart Work (member Suzuhira Hiro). This is actually a bag + illustration book combo from COMIC1-2 earlier this year.  The book is an eight page full color collection.  Although Hiro Suzihira's work is quite nice, I don't think I'm going to be getting more doujins of her's in the future.  Her art is so popular it can be found on just about every image board within a few days of release.  Still, some nice art here :D
Cinderella Project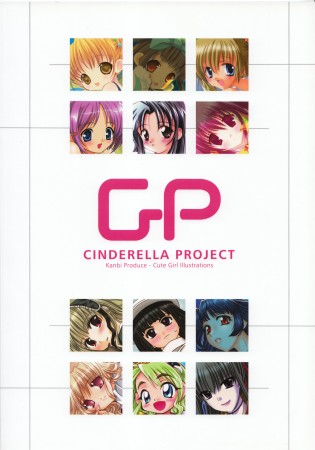 Next is a nice little compilation artbook called Cinderella Project.  It's an older doujin artbook from 2004.  I'm not sure where/how it was released… Anyway, inside are some cute illustrations by some popular artists.  Since this is a bound book, not stapled like the other two, I have taken photos instead of scans (that wouldn't have turned out well).  The book is 33 pages, full color.  The illustrations take up both sides of a page and there are 12 full images.  There are also some artist bios at the end of the book.
Tokumi Yuiko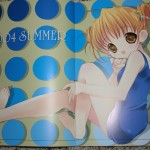 Hinayuki Usa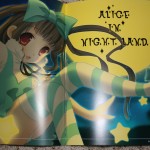 Syo Ryuga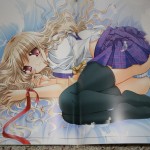 Hormone Koijiro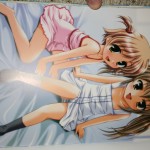 Jewel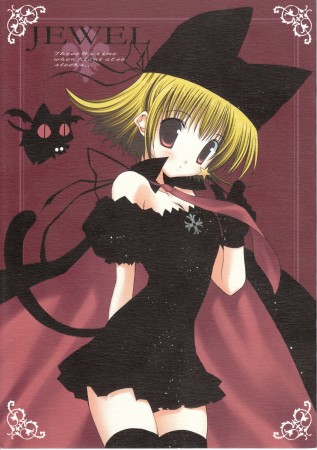 Last is a little doujin named Jewel by TAKANAEDOKO (member Takanae Kyourin).  I honestly can't remember why I even bought this doujin.  I think it was an impulse purchase after seeing a couple images from it.  It's a bit older, from 2005.  Well… several of the images are NSFW so I've scanned a few of the safe ones.  I probably should have done a quick lookup on what this really was before I bought it XD.  That's not to say the artist isn't good as the sample scans show :-)  The book is 18 pages, all color.
That's it!  I still have quite a few more doujin and artbooks to go through before my C74 stuff arrives.  I don't know if I will get through it but I hope to ;)